2009 MHA Annual Meeting
People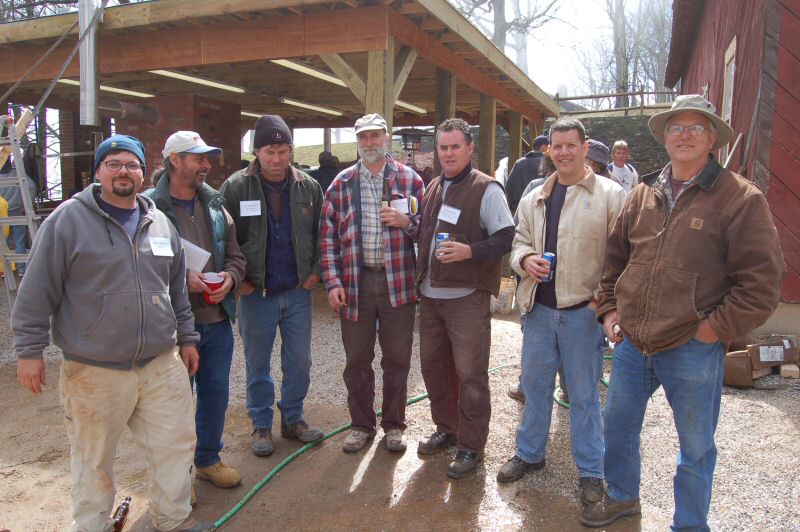 Carhartt Commercial
(Scroll right)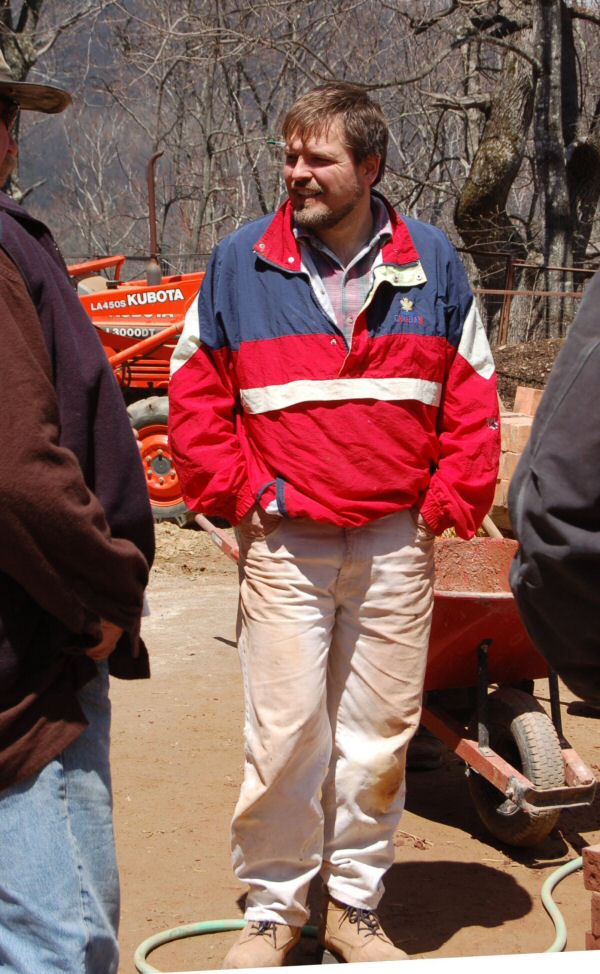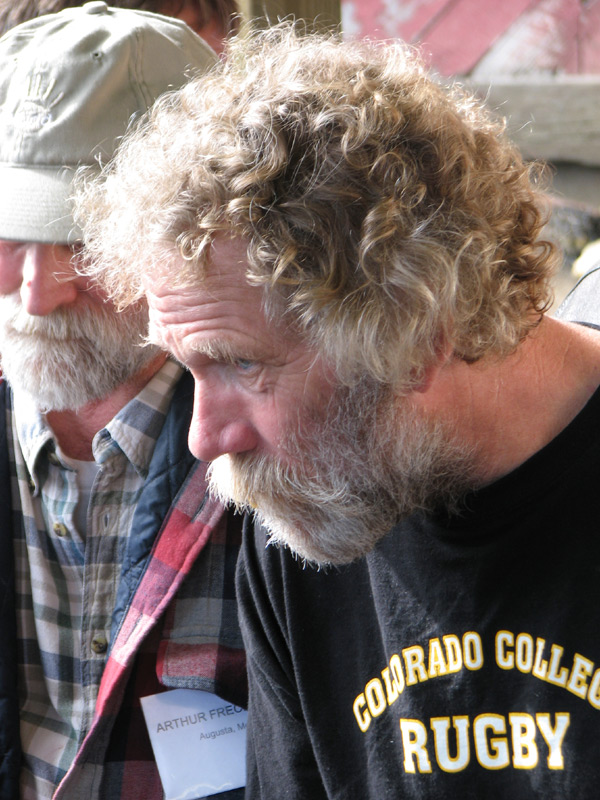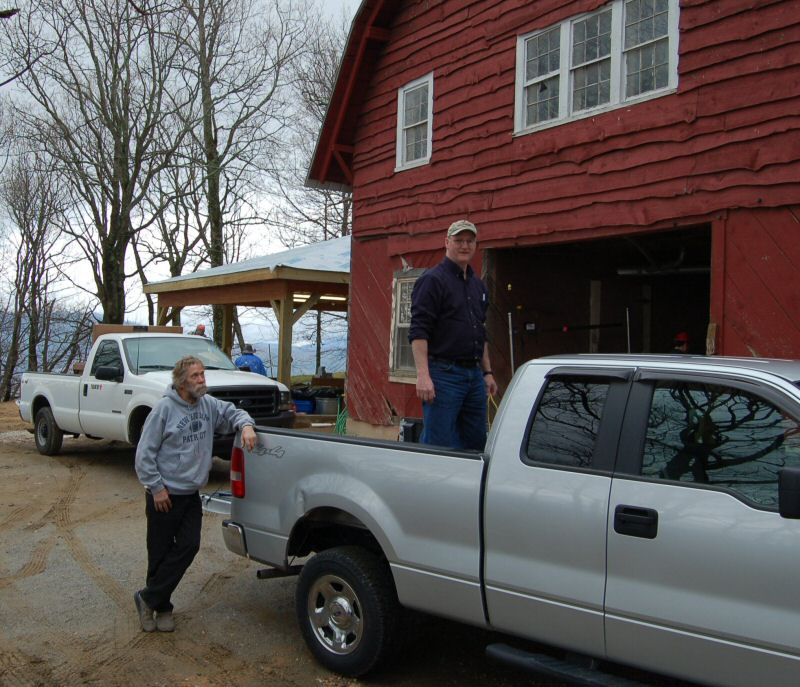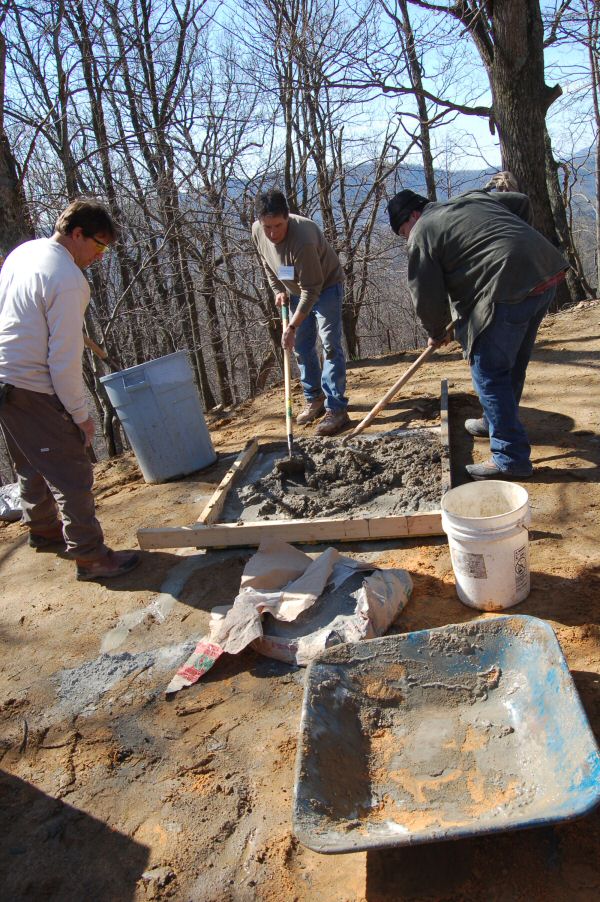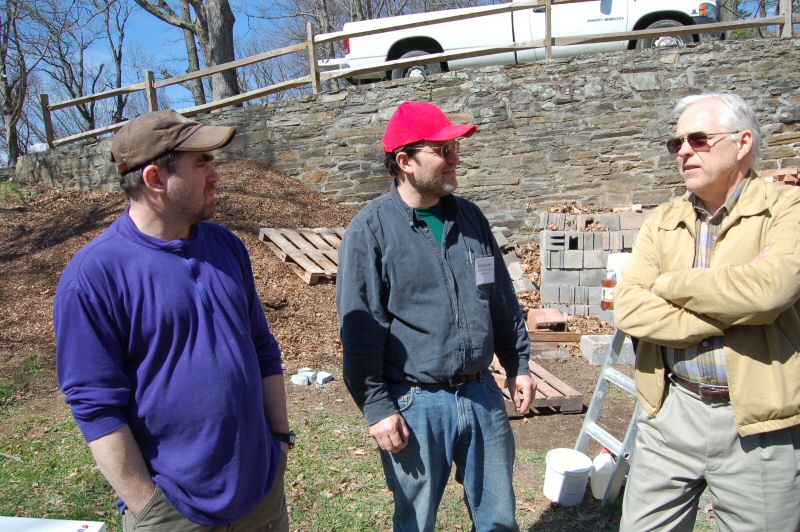 Dave Misiuk (Cold Climate Housing Research Center), Doug Hren (Tulikivi), Paul Tiegs (OMNI-Test Laboratories)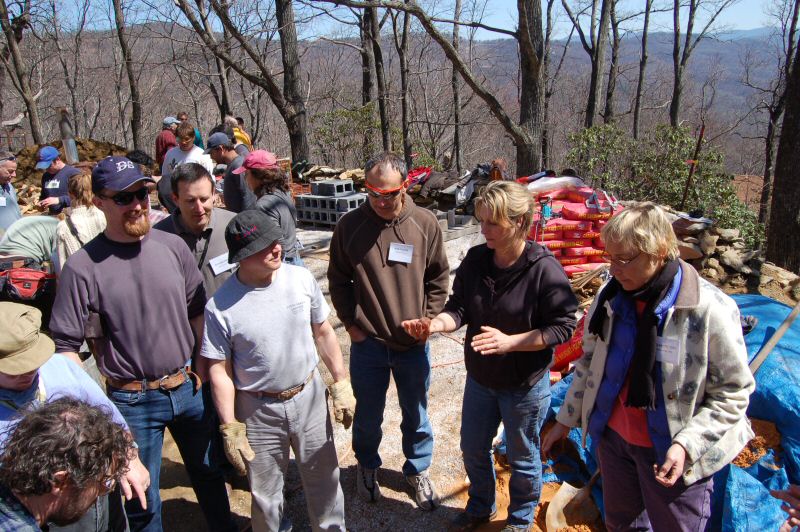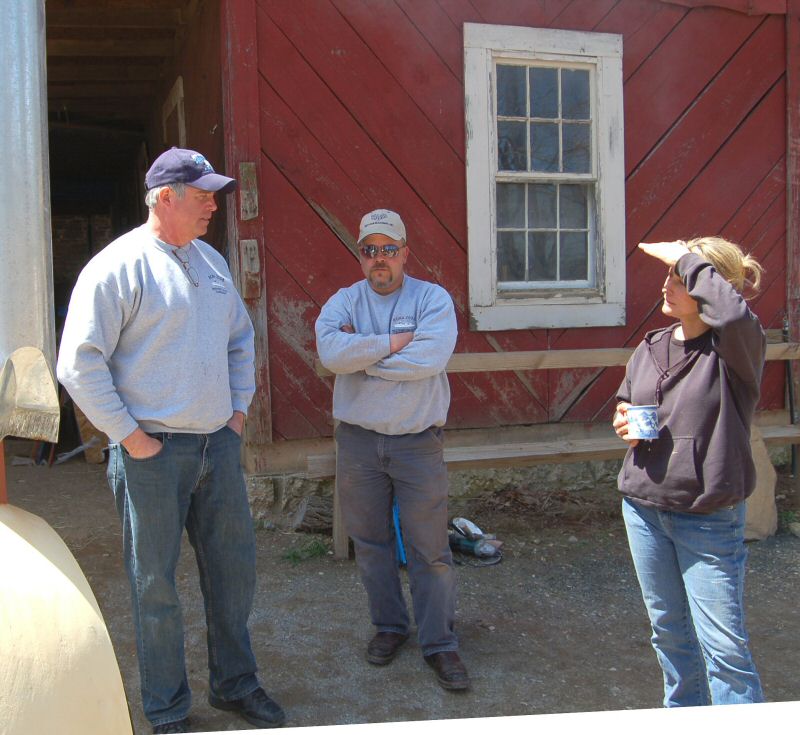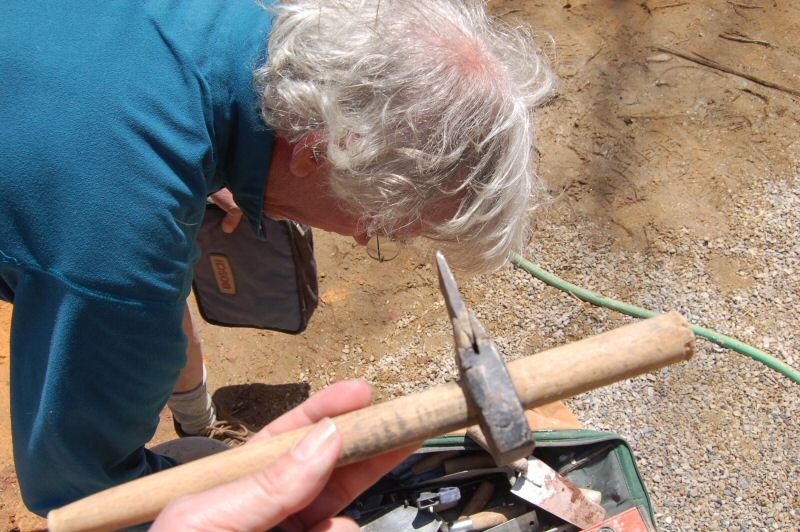 Tom Trout showed me his latest cool tool acquisitions. This is a hammer from India.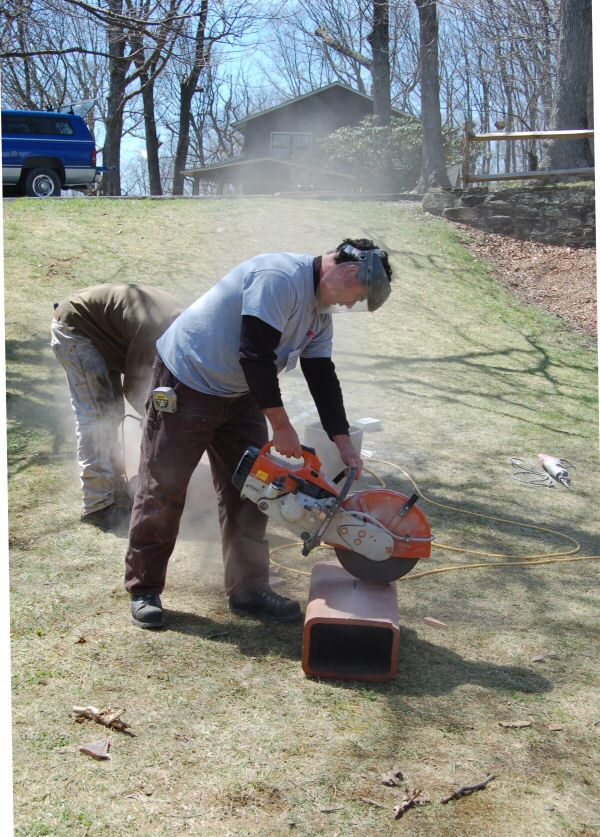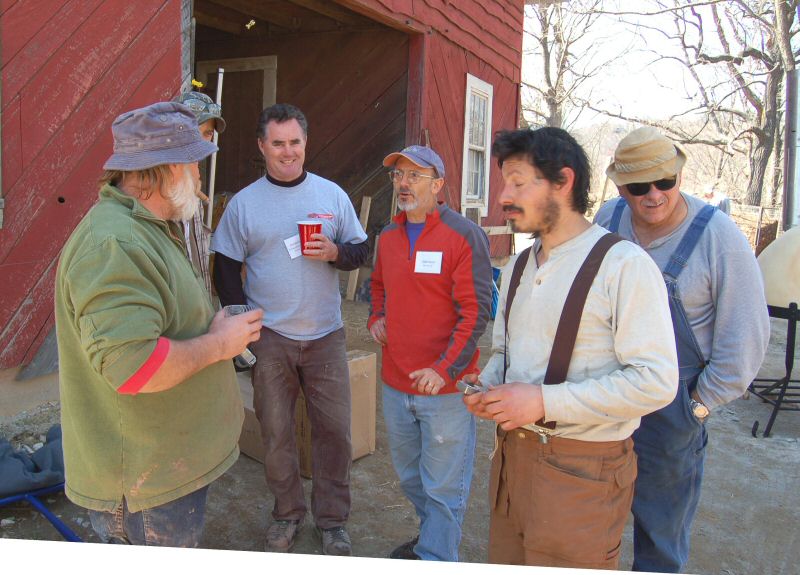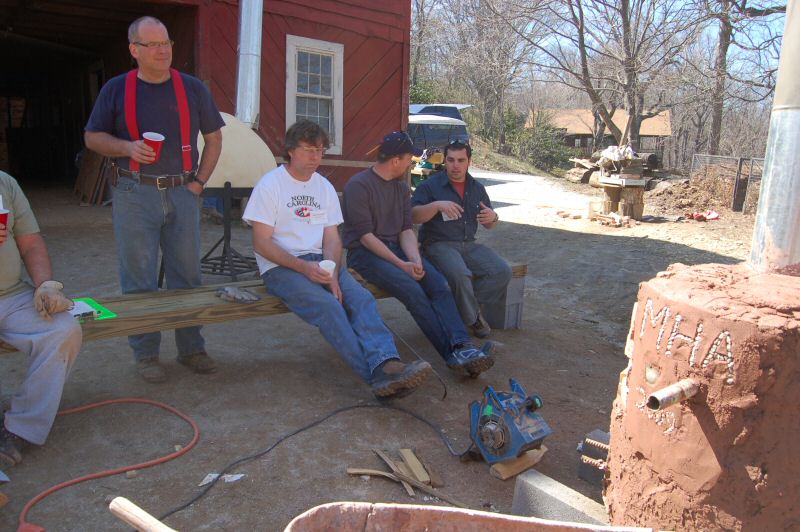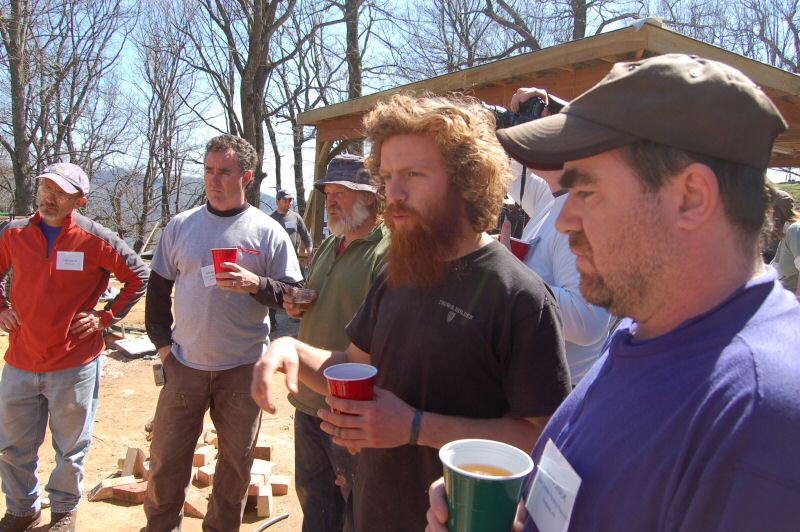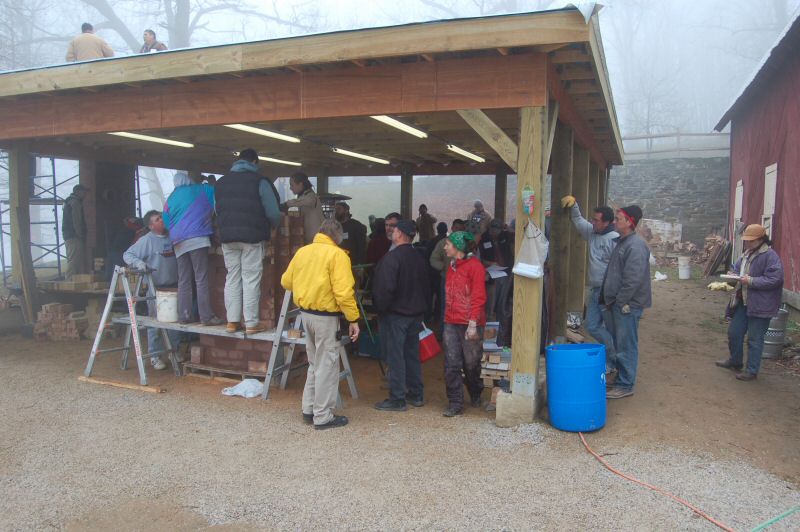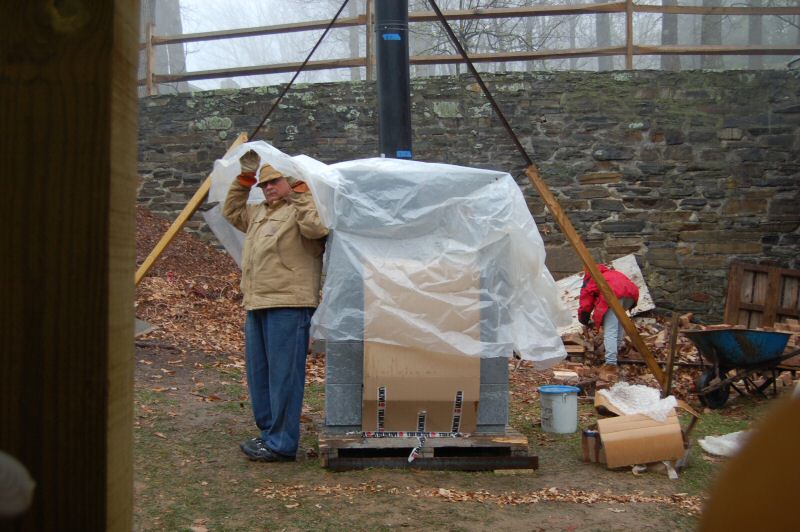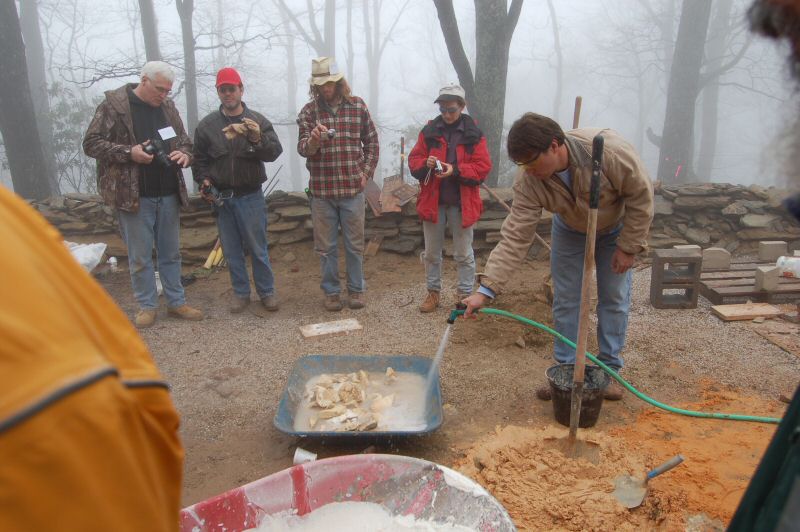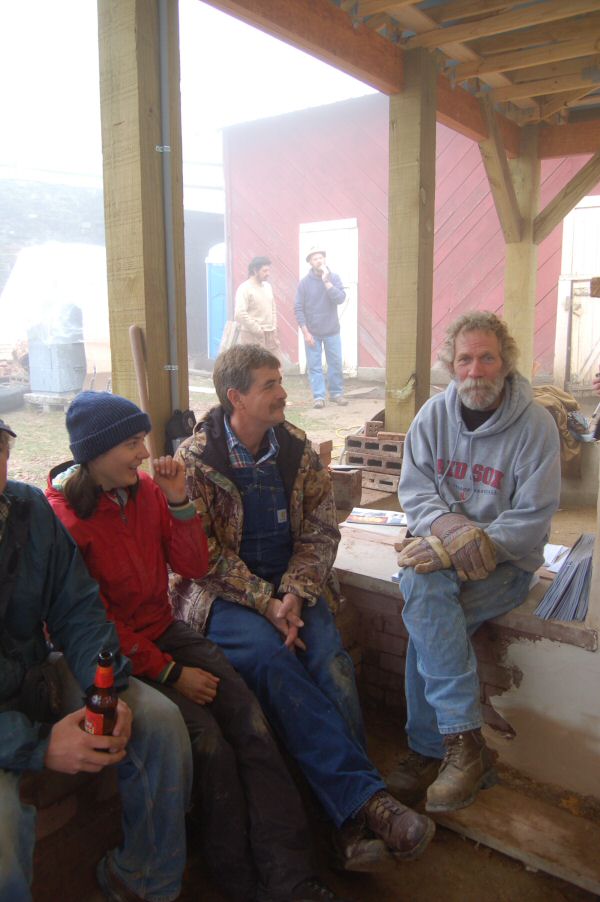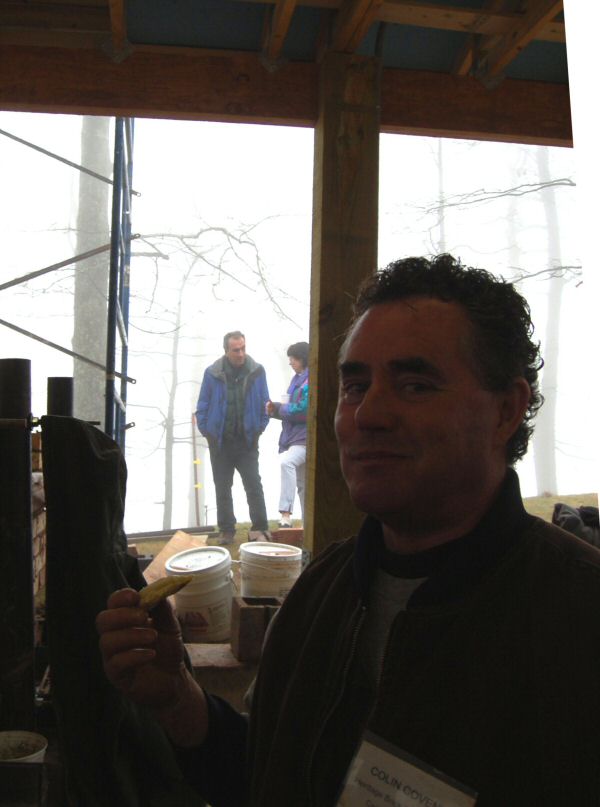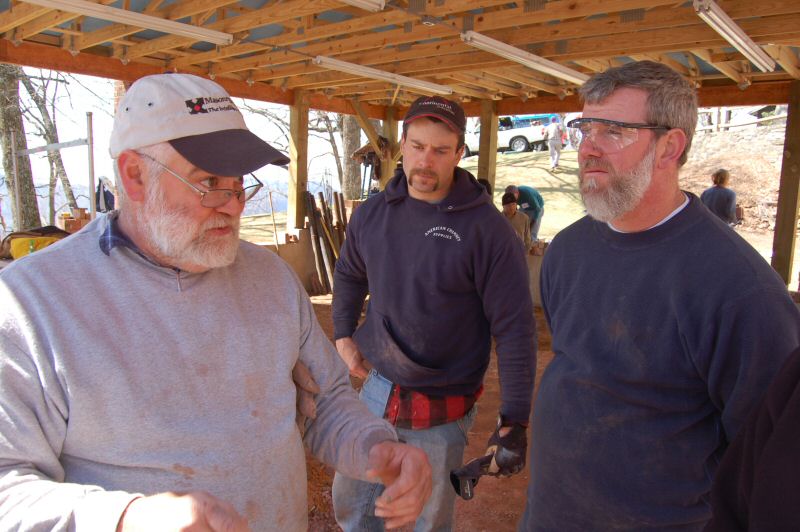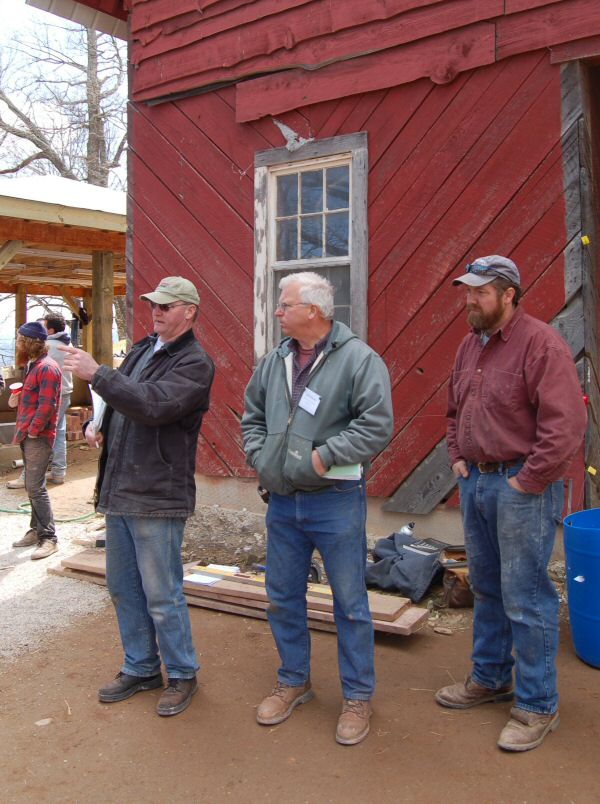 Four hard core stone masons, with talent to spare:
Antoine Guerlaine, John McDougall, Dave Moore, Eric Moshier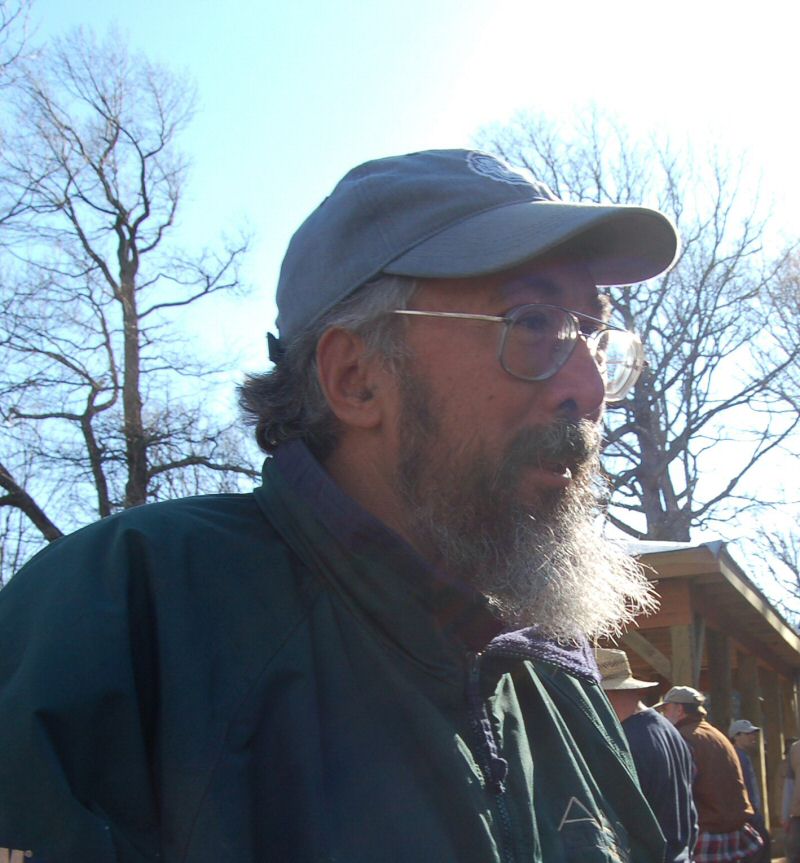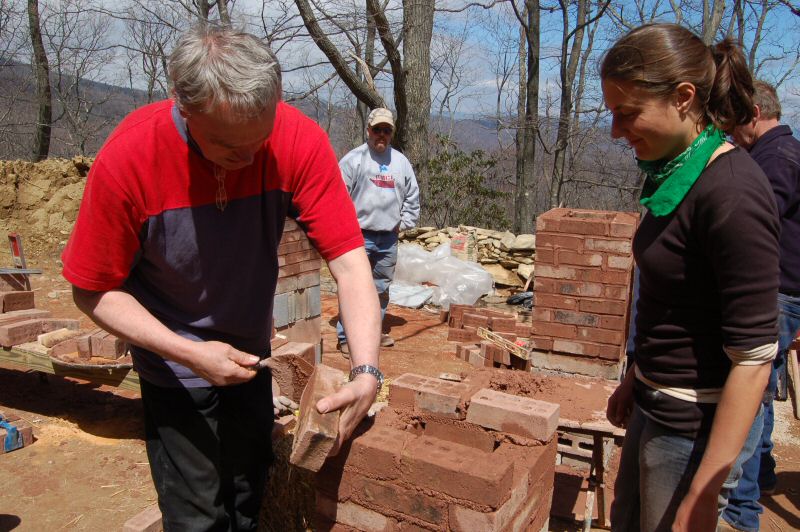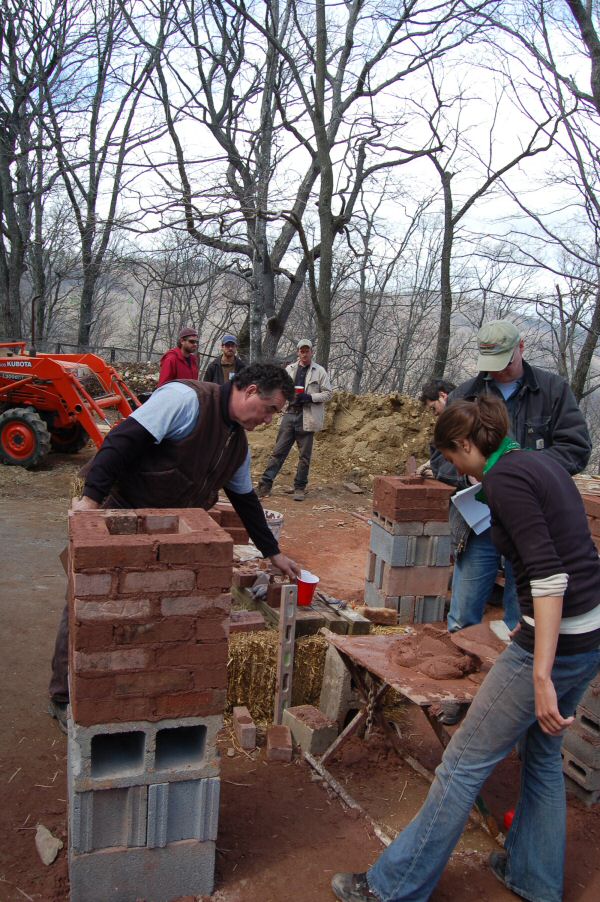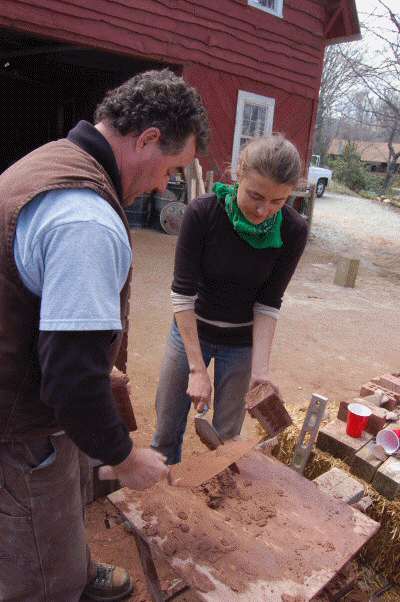 "Boy - - Girls learn quick!" -- Colin Coveny
Anna is a graduate mechanical engineer pursuing a Masters in hydrology.
She is the newest member of the MHA Technical Committee. This gives us
5 engineers on the committee, including 2 with their heater mason certification.
There are a total of 6 certified heater masons on the committee.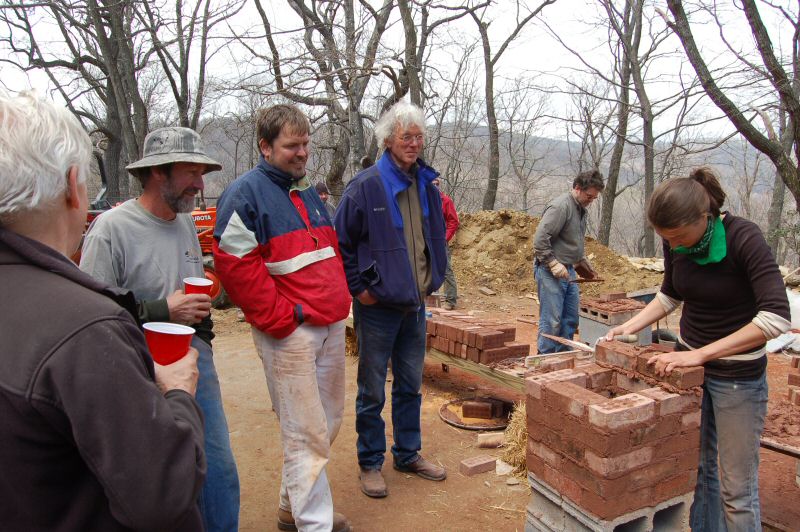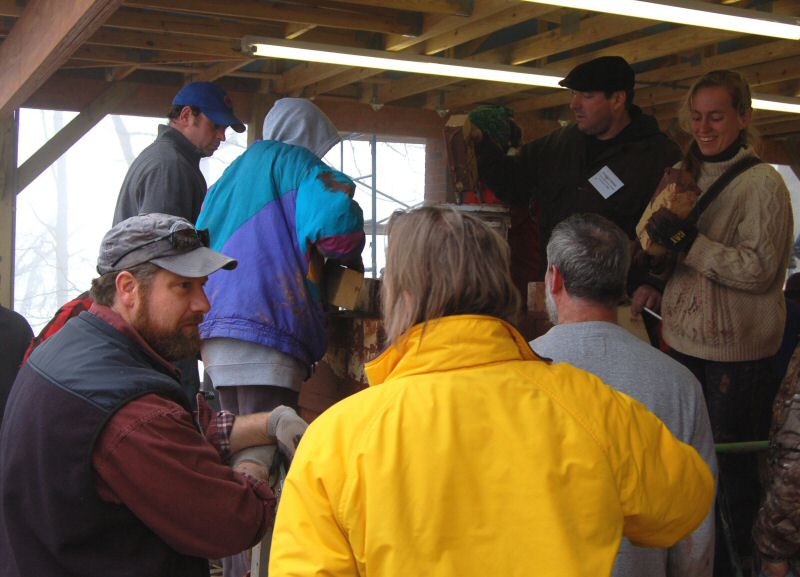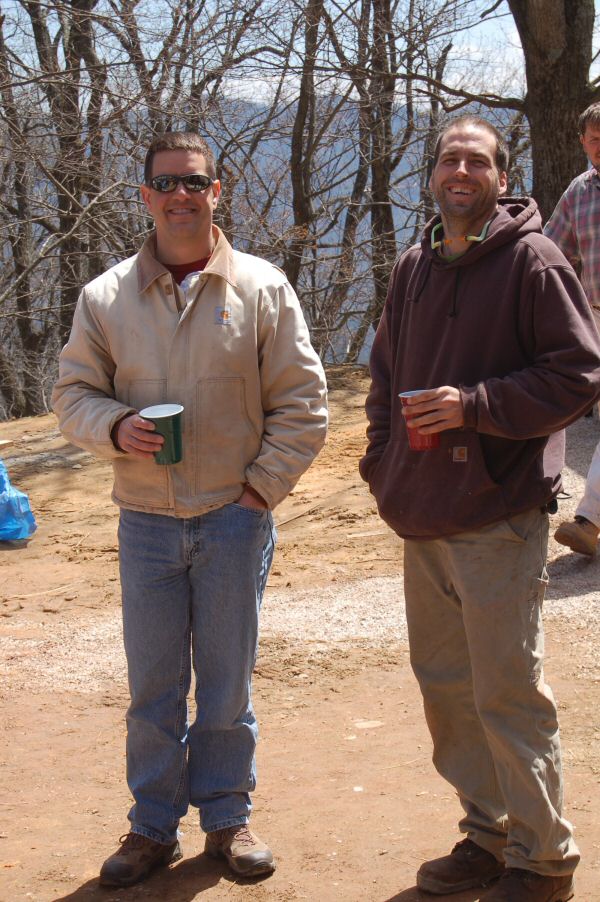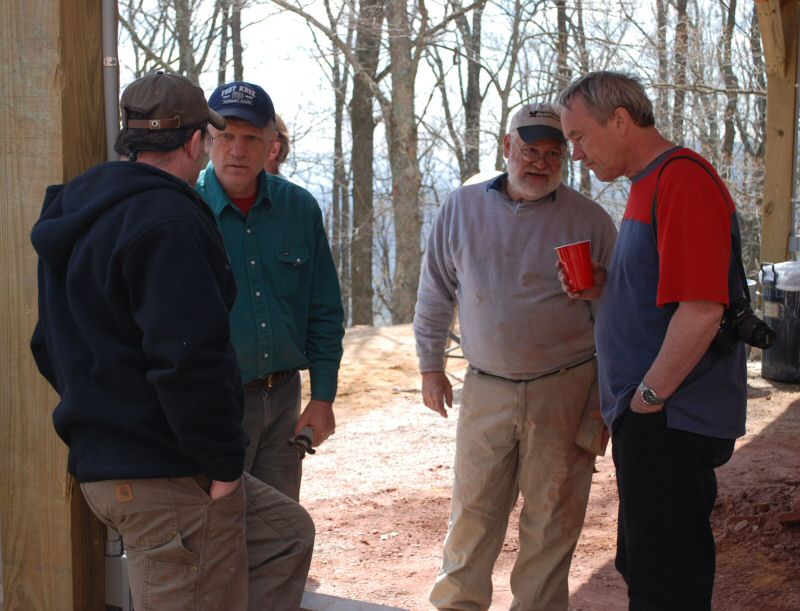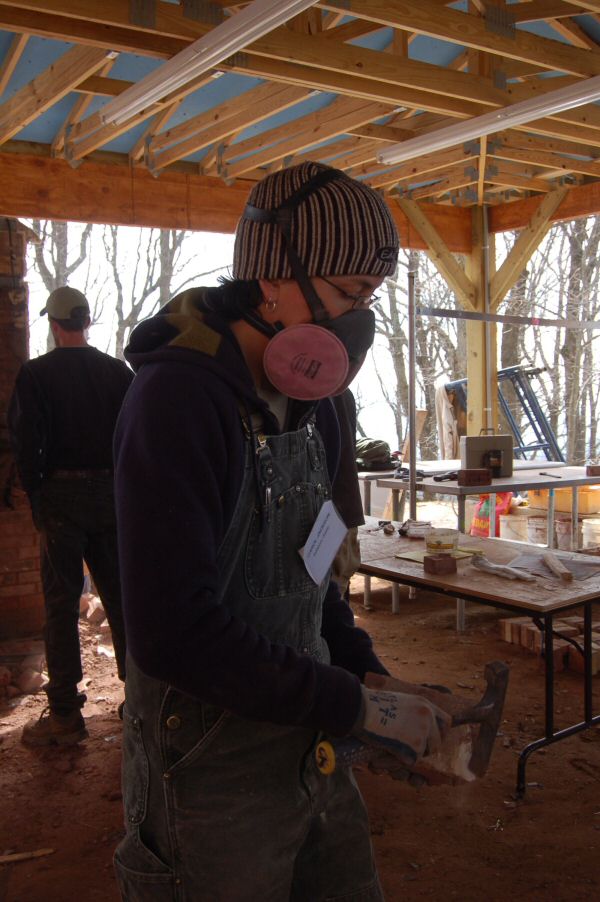 Mason from the future.
Treat your body well..
---
See also,
2008 Photo Report
2007 Photo Report
2006 Photo Report
2004 Photo Report
2003 Photo Report
2002 Photo Report
2001 Photo Report
2000 Photo Report
1999 Photo Report
1998 Photo Report
1997 Photo Report
This page was last updated on May 30, 2009
This page was created on April 19, 2009
Back to: