2007 MHA Annual Meeting
Hands on Certification Testing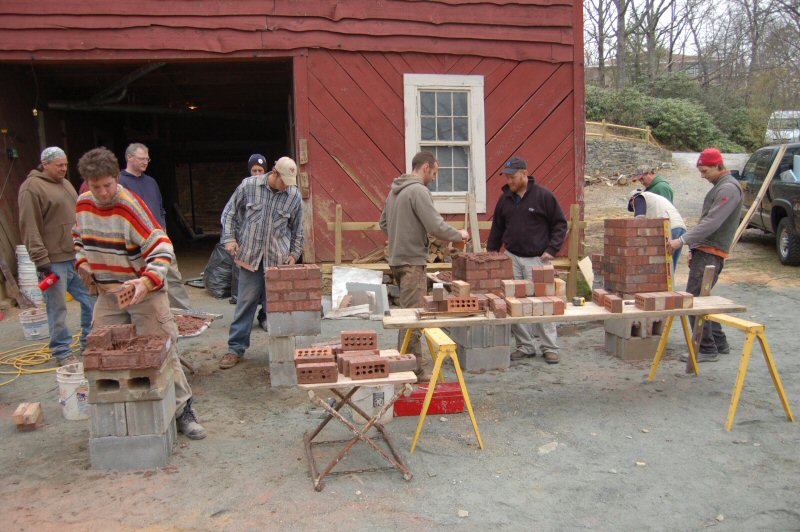 The test is to build a 2 ft. section of brick chimney level and plumb. William Davenport checks the results. He heads MHA's certification committee.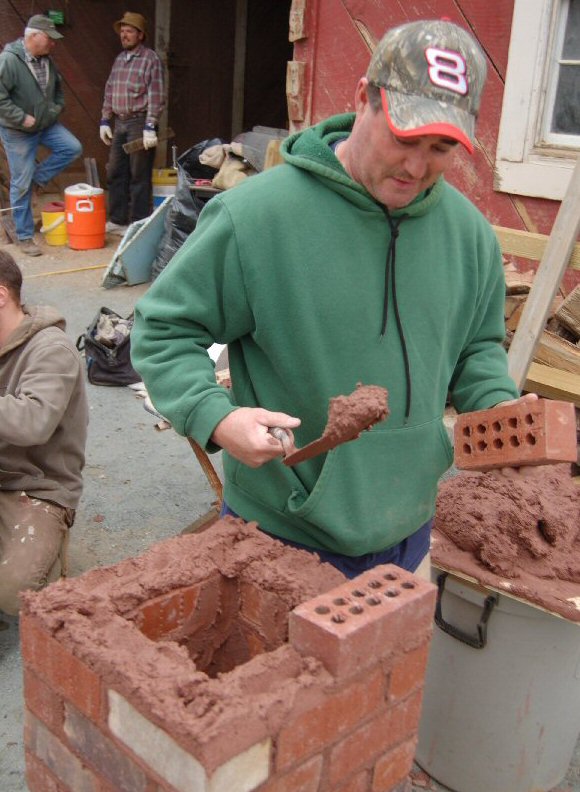 Colin Coveny shows off his technique. He started in the trade many years ago by serving
a traditional 4 year apprenticeship, in Alberta. He builds heaters, ovens, Rumford fireplaces, and
is an excellent stone mason.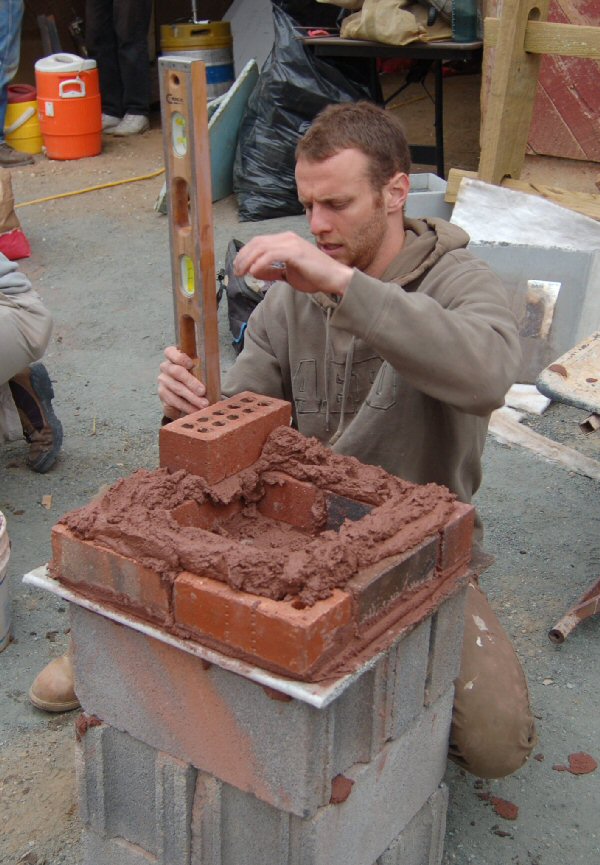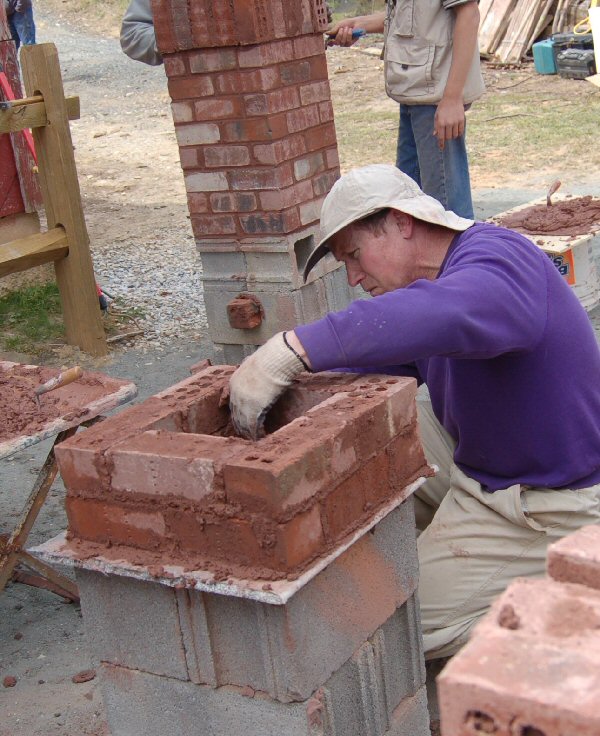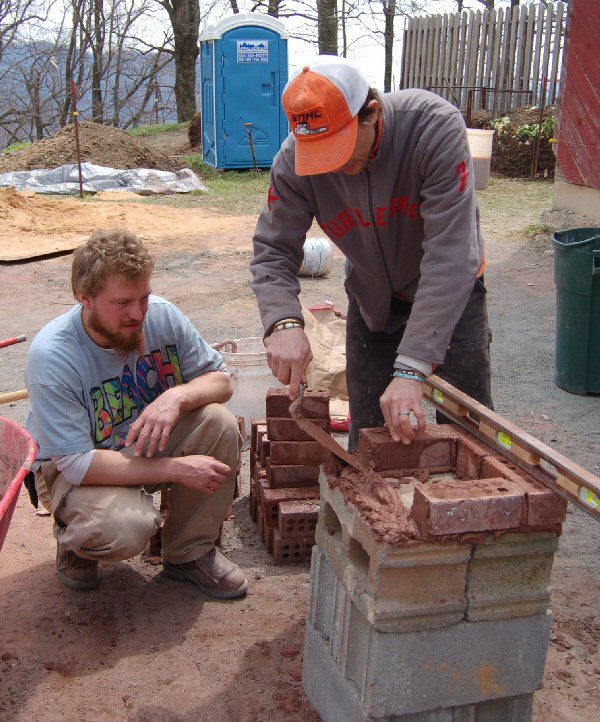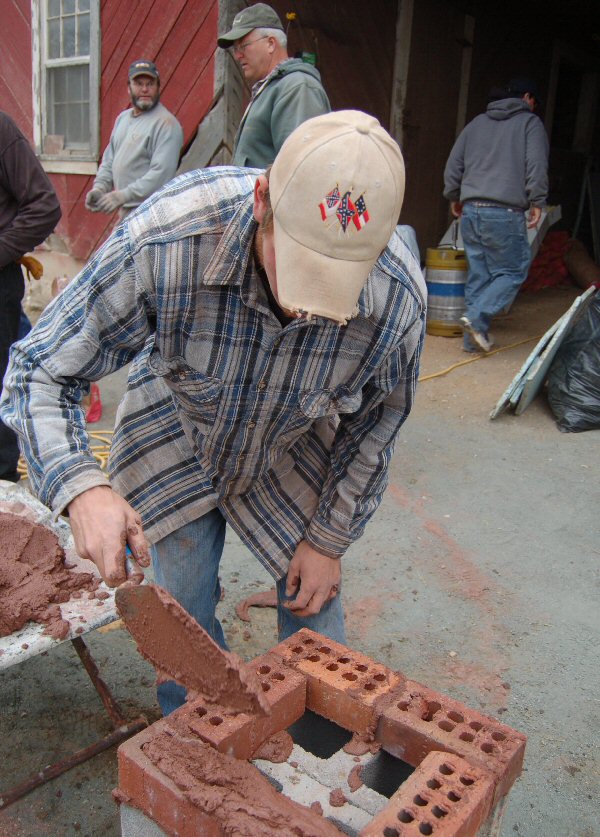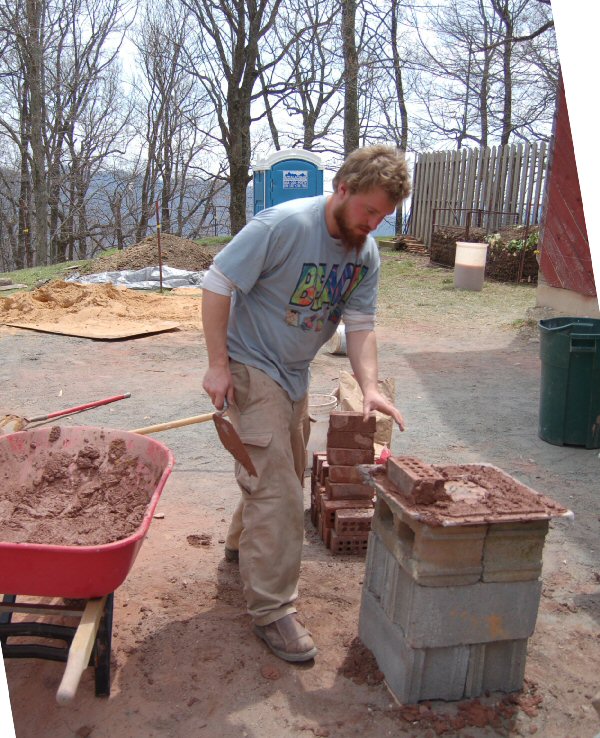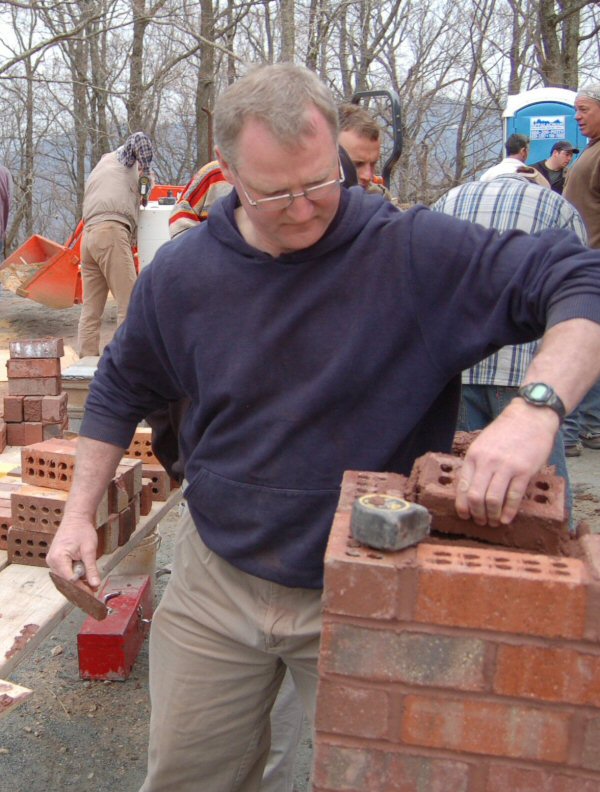 John McDougall lives about 2 hours from my house, not too far from Colin.
He used to teach at Algonquin College's Heritage Masonry program.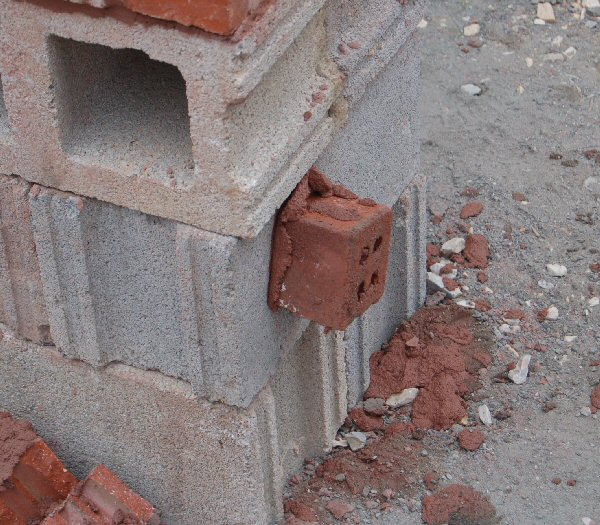 Demonstration of the suction available with a rich clay mud and dry bricks and blocks.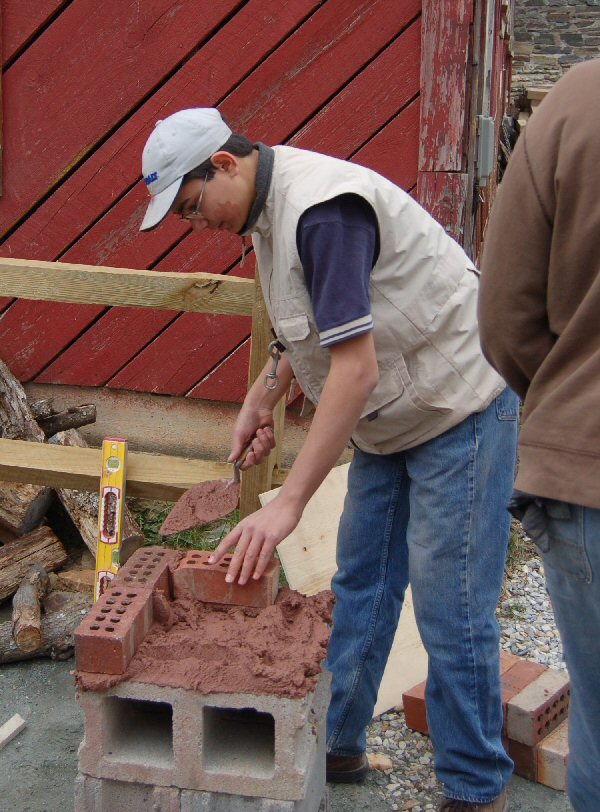 Andre Demary tried his hands on. This was his first time laying brick, and he definitely seems to
have "the knack".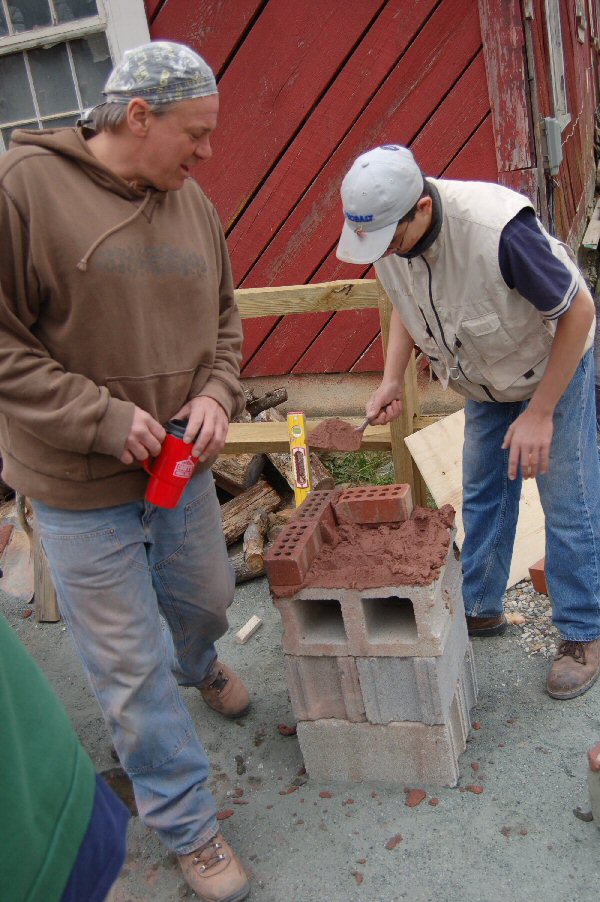 Tom Hagelund, a top notch mason, gives Andre a few pointers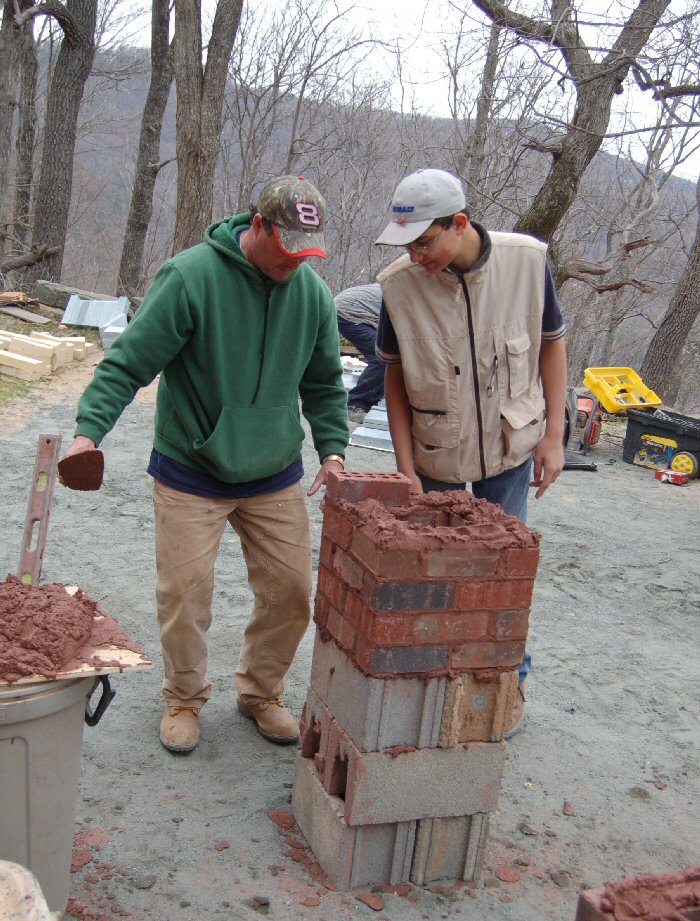 Colin took quite an interest in Andre's development and spent a considerable time with him.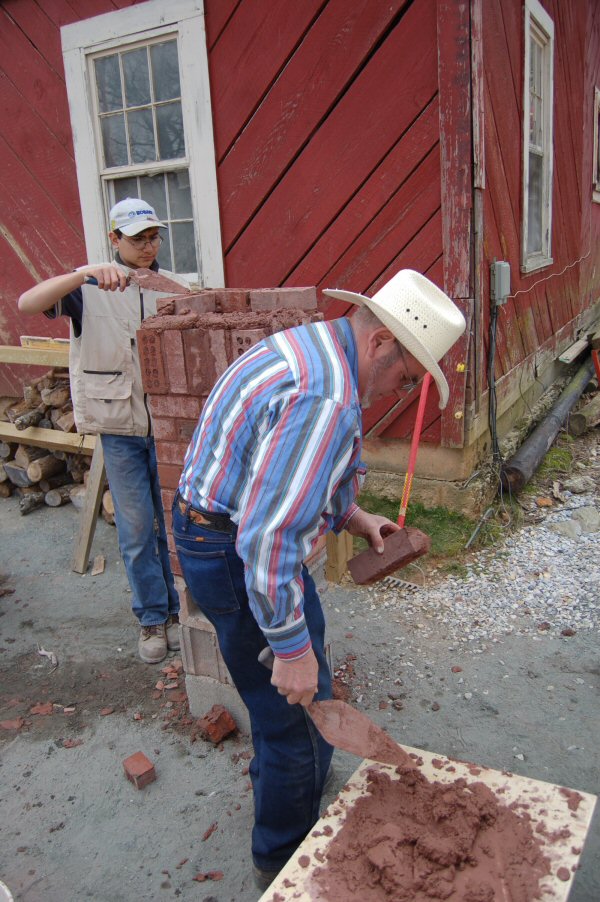 Jerry took quite a shine to Andre, even giving him an old trowel of his.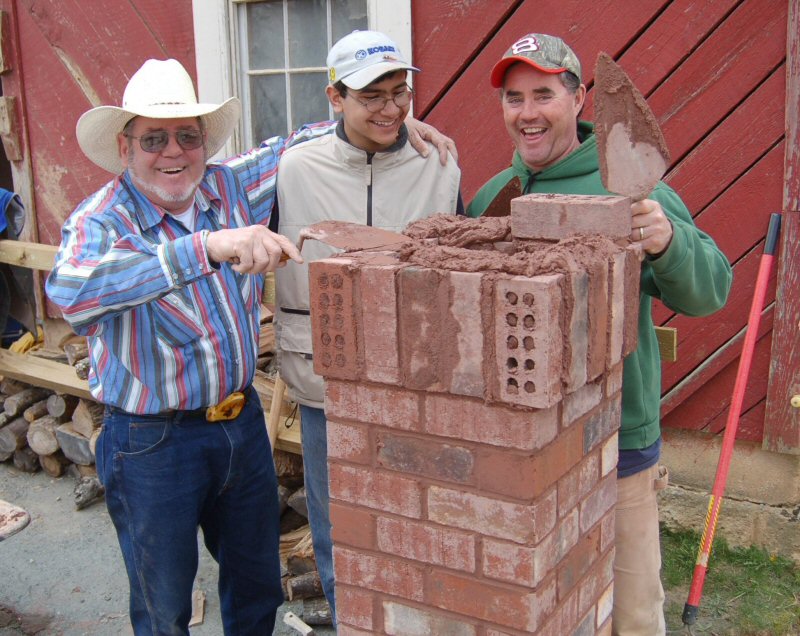 Proud of their new apprentice.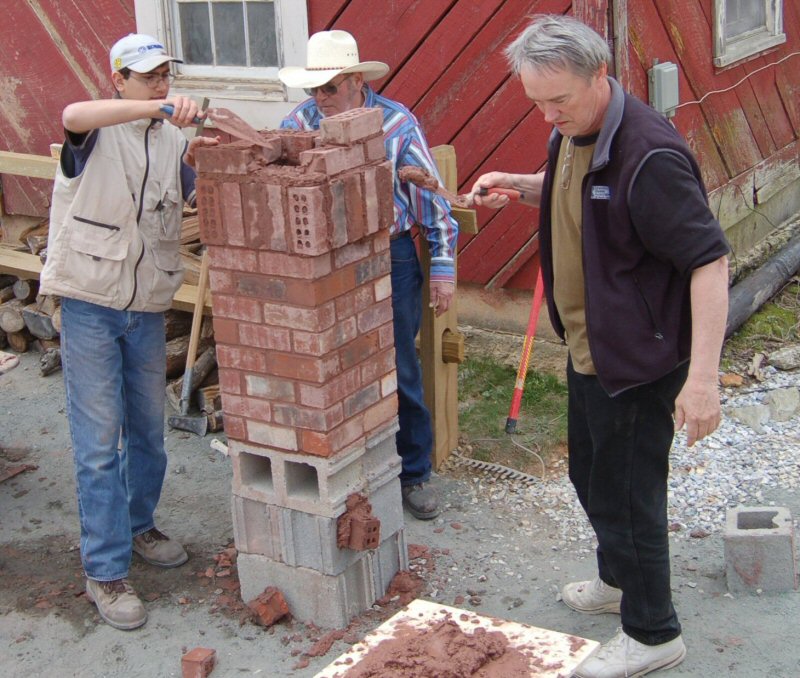 I even got to lay my ceremonial annual brick. It felt good.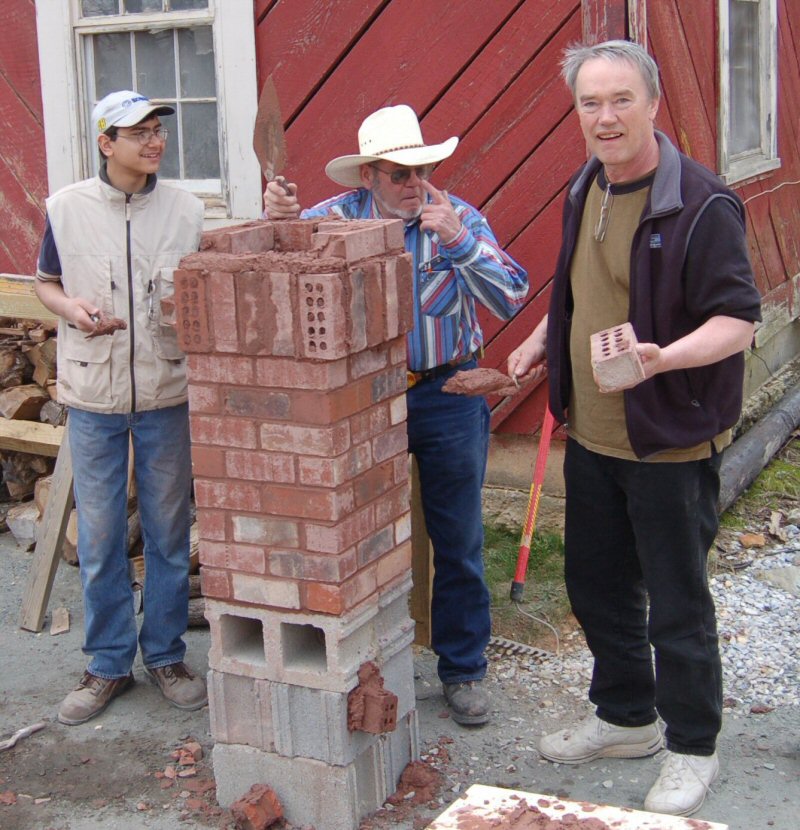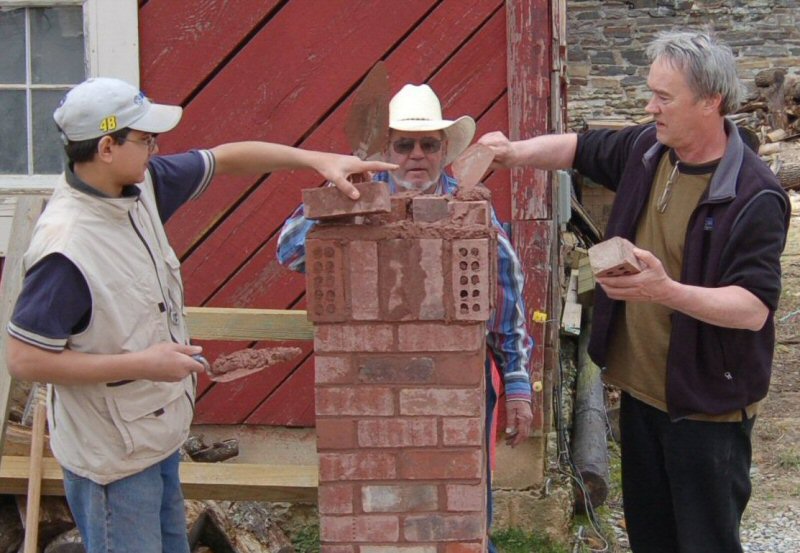 See also,
2006 Photo Report
2004 Photo Report
2003 Photo Report
2002 Photo Report
2001 Photo Report
2000 Photo Report
1999 Photo Report
1998 Photo Report
1997 Photo Report
This page was last updated on April 24, 2007
This page was created on April 23, 2007
Back to: