December 15, 2004
---
Masons on a Mission Report, 2004
by Pat Manley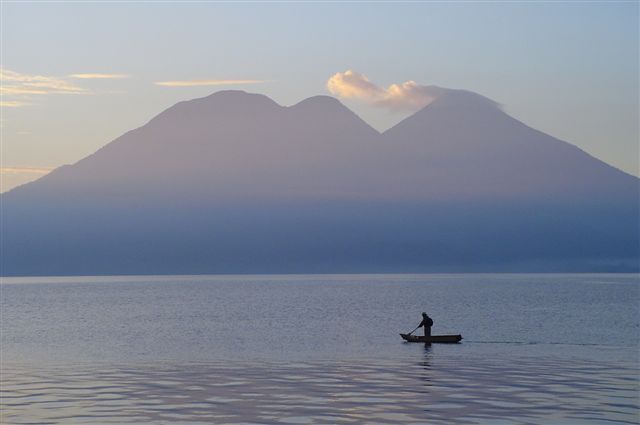 It is almost that time of year again for my annual mission to the mountains of Guatemala. This January 22nd will start my sixth annual trip to continue to build clean burning masonry cookstoves for some of the poorest people on our continent, the Maya.
I will start my work this year in a small village, Laguna San Marcos, located on the shore of Lake Atitlan, training a few local high school students there in the building of estufas. The plan is to train and hire 3 or 4 local students to build estufas needed in San Marcos (only about 70), and then send them on to build more estufas in the many other villages on Lake Atitlan that need clean burning masonry cookstoves.
On February 12th, in Xela, I will meet up with Masons on a Mission's volunteers, and the Guatemala Stove Project's volunteers, all together totaling about 20. We will spend the next week building about 30 or so estufas, working with our crew of Maya estufa masons already building stoves in Los Palestina, in the mountains surrounding Xela.
Masons on a Mission, working in equal partnership with the Guatemala Stove Project, has now built almost 2000 estufas in the past 5 years. That is about 12,000 men, women, and children that now have a smoke free dwelling to live in.
I extend to you this invitation to contribute a little of your own good fortune, and dramatically improve the quality of life for as many Maya families as you can afford. While any size donation is appreciated, $150 will build one family a new estufa, and you will receive a photo of "your" family and their estufa upon my return.
Please make your donation payable to Masons on a Mission, and mail to:
Masons on a Mission, 15 Nelson Ridge South, Washington ME 04574
Best wishes to you and yours for a healthy and happy new year!
Su Amigo....Pat