March 27, 2007
---
by Pat Manley
photo credits: Pat Manley

Masons on a Mission in Guatemala Jan/Feb 2007

In January 2006 MOM volunteers built 2 large wood burning bread/pizza
ovens for Safe Passage, in Guatemala City. Safe Passage provides
educational opportunities, recreational activities, vocational training
programs and healthy meals for the children (500-600 a day) of the
families that scavenge the Guatemala City dump. This January 20, 2007 Stu
Silverstein, Joe Godfrey, Marty Pearson and I returned to test fire and
test drive the ovens, and to train the staff and some students on how to
operate them, by making lots of pizza.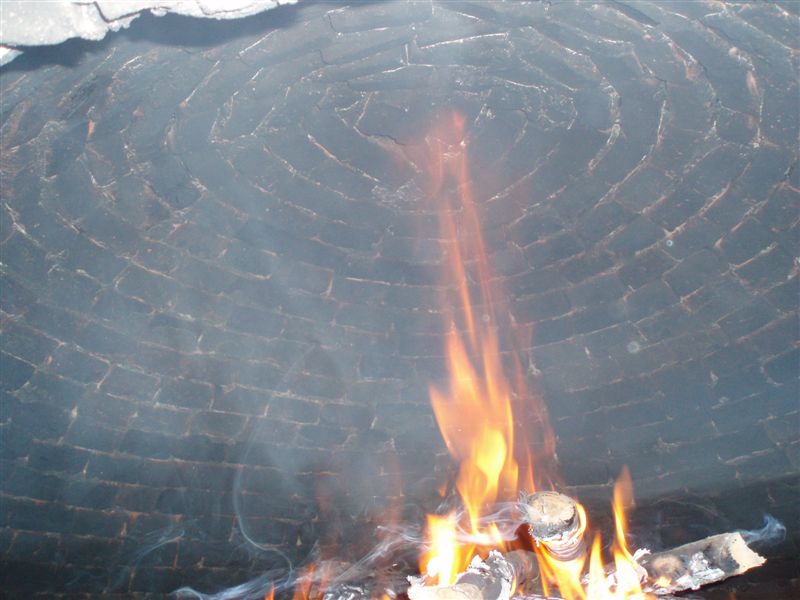 We were looking forward to sharing
all that with our friend Hanley Denning, the founder of Safe Passage.
Upon arrival at the Portland Jetport to fly to Guatemala I learned that
Hanley Denning was in a motor vehicle accident in Guatemala the day
before, and had just died. A chicken bus going down hill in the other lane
lost its brakes, jumped the median and hit her van head on.
Hanley founded Safe Passage less than 10 years ago, and was the driving
force (irresistible force) of its amazing success. She would have turned
37 on March 9th!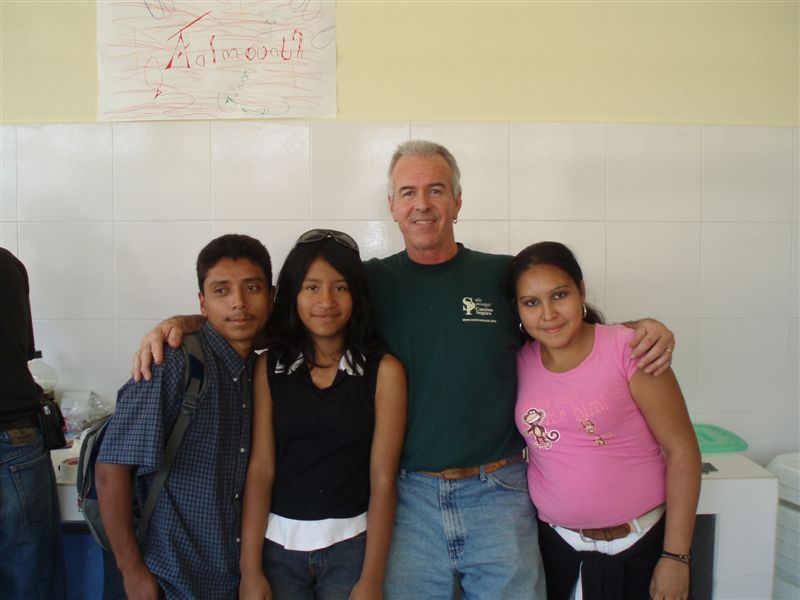 Needless to say, we continued on, and met up with Marty Pearson at the
Guatemala City airport. Susannah Gage arrived a few days later, and is a
writer from Maine that spent the next two weeks with us gathering
information for an article about Masons on a Mission.


We taught the people that will be running the bakery how to use the ovens.
We also taught a dozen of the baking class students how to make pizza,
from scratch. The oven performed perfectly, and at one point towards the
end of the week when the oven was fully engaged, pizzas were out of the
oven in two minutes.
They did not need any training at all when it came to eating all the
pizzas that we made that week.
A few weeks later, SP's newest school had their official opening, and the
students, very successfully, made pizza for 150 people!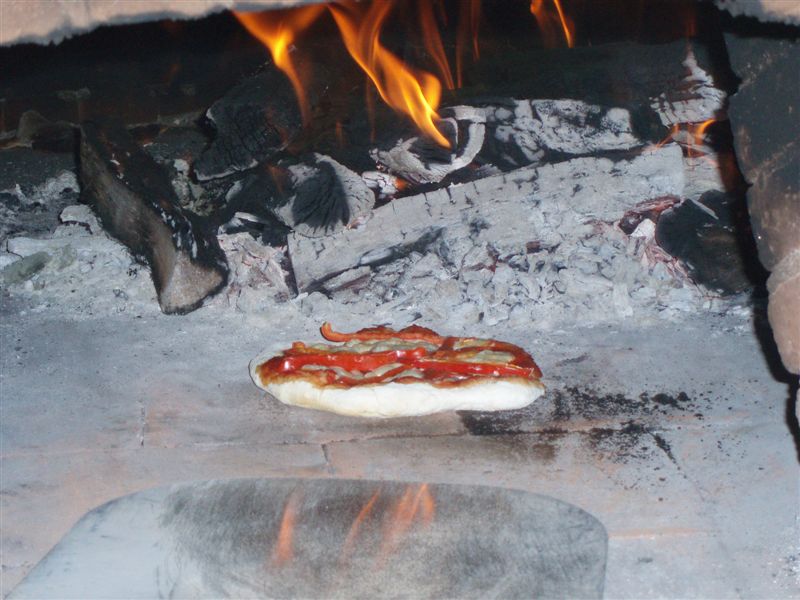 After a long weekend in Monterrico (a small coastal village on the
Pacific, 2 hours southwest of Guatemala City) Susannah, Marty, Joe and I
continued on to San Marcos la laguna, on spectacular lake Atitlan. We
built estufas in next door San Pablo for 3 days, until the rest of the
crew arrived on February 4th.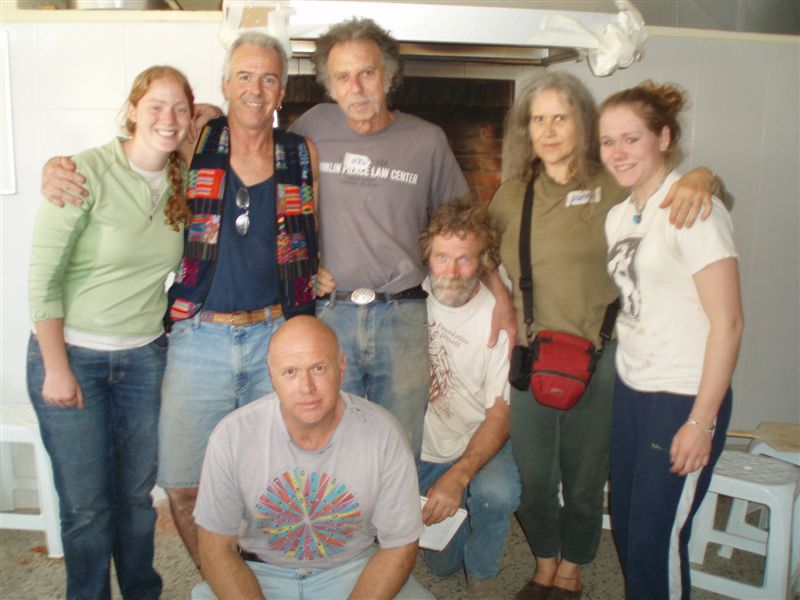 They included my wife Carol, Doug and
Pauline Johnstone, Mike Klein and Louisa Barnhard, all from Maine. Ali
Ross & Glenn Gangnier, and David & Helga Zimmerly made up the Canadian
contingency. We worked with Emily Webb, of the Calacirya Foundation, who
lives in San Marcos. She arranges for the recipients of the estufas to be
ready with all the materials, and ready to assist in the building of their
stoves. Emily also has two local masons, Gaspar and Miguel, that build
stoves for her, and us, year round.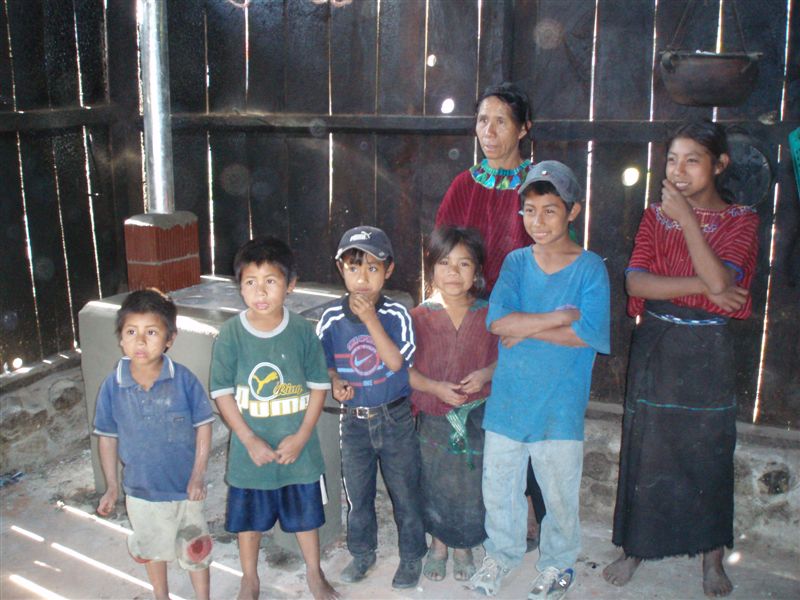 Stove building began in earnest on Monday, and continued thru to late
Friday. Working in 4 groups, with Gaspar and Miguel leading two of them,
we built about 25 stoves in the villages of San Marcos, and the adjacent
villages of San Pedro and Tzununa.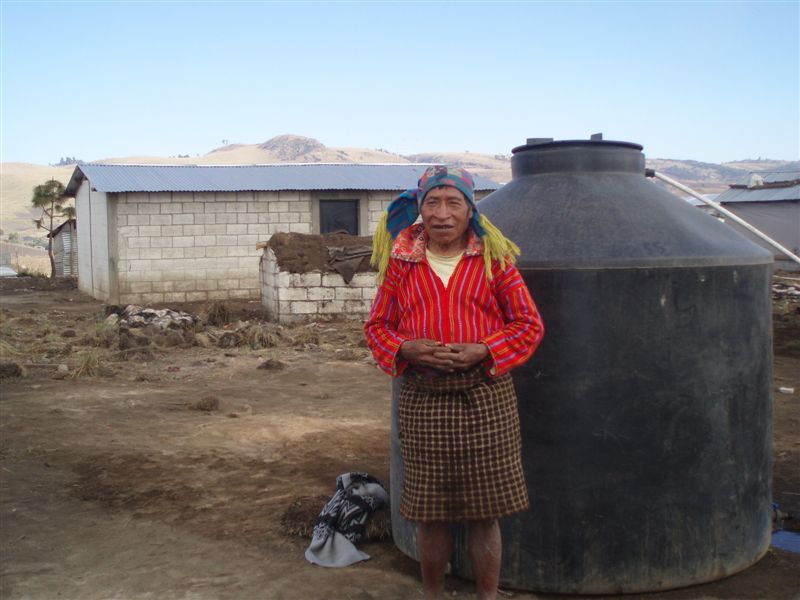 Many of us then headed up to the mountains near Xela to take part in a
fiesta in the village of Cantell, in MOM's honor for building 50 stoves
there last fall. While there, we also viewed the building site of a soon
to be built six classroom school house. MOM pledged enough money to build
one of the classrooms and the kitchen room, with a new estufa.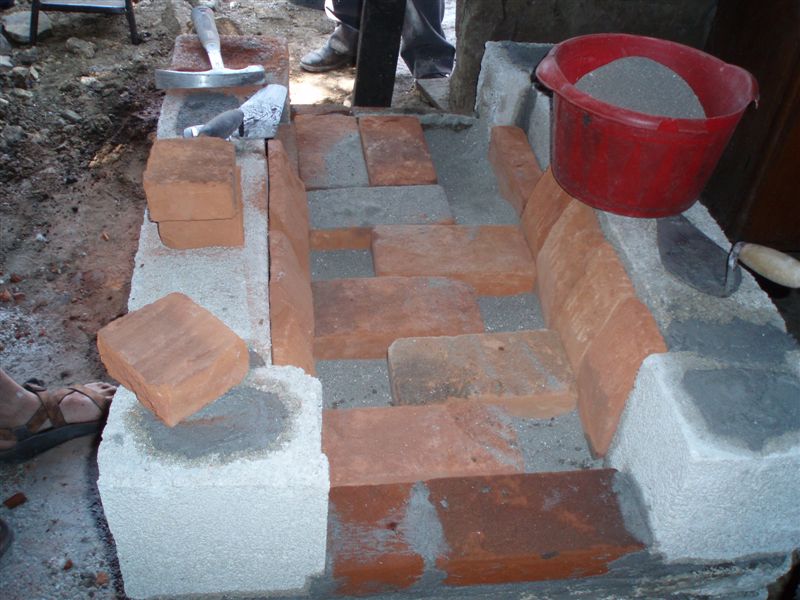 On our way back to Antigua, we detoured to visit the new village of
Pacutama, at almost 10,000 feet, which was relocated after their village
was swept away in a landslide during Hurricane Stan over a year ago. They
only need about 25 stoves to be "3 stone fire free", which we will supply
them with very shortly. We are also hoping to spruce up their new school,
a large gray block building with a severe shortage of desks, chairs,
blackboards, colors, most everything.


We were all planning to go on to the Copan ruins, at 4AM the next day, but
after a six hour drive to Antigua, only 2 people continued on for another
six hours on a bus. Joe, Carol and I took another quick break to
Monterrico instead, and then back home again on Feb 18th.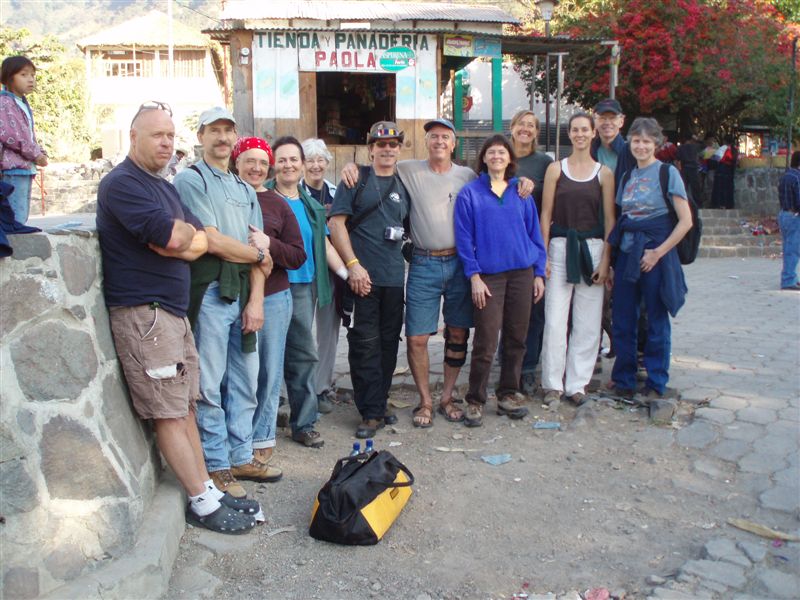 (Editor's note: you can support Pat's work by making a contribution to Masons on a Mission.
150.00 buys all of the materials to build an estufa for a Mayan family)