We're back from Wildacres and another great year - 61 attendees from six countries.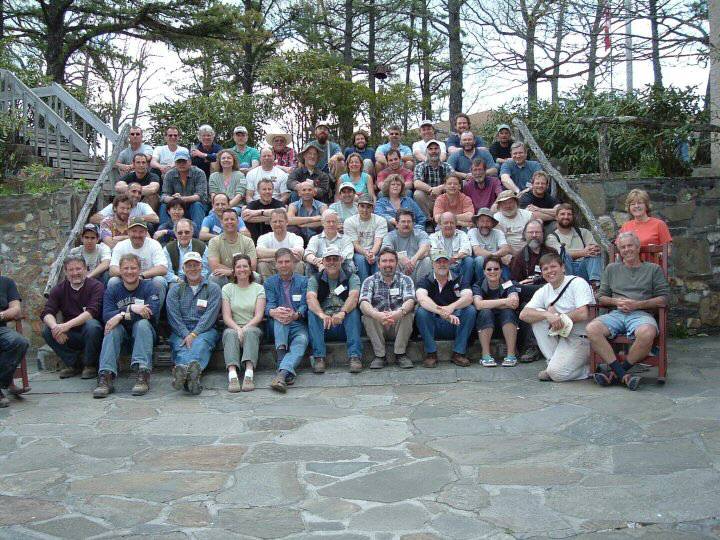 HIGHLIGHTS:
The week was filled with enthusiasm, many workshops, questions, answers, and lots of food and drink.
The second annual auction brought in $7,281.00 for MHA and was great fun - lasting for 3 1/2 hours.
The Friday Pizza Party was a big success as usual - commandeered by The Giammarias from Montreal(new members who own a Pizza Restaurant in Montreal).
The new slate of officers is:
Jerry Frisch, President
Timothy Seaton, Vice President
Rod Zander, Treasurer
Gary Hart, Secretary
For more details, workshops and pictures, keep an eye on www.mha-net.org Our amateur MHA photographers will be supplying Norbert with pictures very soon. John Rousseau will be supplying an account of what happened there.
We (Alex Chernov & myself) left Asheville Sunday Morning with a couple of inches of snow on the ground. After a delay, we landed in Detroit with a few more inches on the ground. After a four hour wait of snowing and de-icing the plane -and then a terribly bumpy ride, yours truly arrived home in Vermont at 7:30pm.

Thanks to all for a great Wildacres 2005 and have a great Spring/Summer.
Bev

Beverly J. Marois, Administrator
Masonry Heater Association of North America
1252 Stock Farm Road
Randolph, VT 05060
802-728-5896
Fax 802-728-6004
bmarois@sover.net