Sent: Monday, June 02, 2008 5:33 PM


Masonry Heater Design Contest Results
By Marge Padgitt

The first annual Masonry Heater Design Contest was held at the annual MHA meeting in April. Entries must have been designed and built by the contractor and no finishing kits were allowed. A panel of experienced judges awarded points based on creativity, skill in construction, unique use of materials, and overall most aesthetically pleasing. Thanks to all members who entered the contest. There were many good heater designs and the judges found it difficult to decide the winners.
Congratulations to the following winners:
3rd place: Stephen Bushway: This heater retro-fit is faced with Southbay Quartzite on the living room side. The kitchen side is brick with a white oven and a heated bench. The facing interface is a design opportunity. The chimney is set apart to create integral wood storage. Includes a mantel, bench, cap stones and soapstone.

2nd place: Alex Chernov: This is a double-bell heater in a whole village eco-village in Caledon, ON. Includes a black bake oven and heated bench with heated back and a stone and stucco finish.

1st place: Kiesling Construction: This masonry heater is an Austrian style Grundofen with a direct exterior air intake into the firebox. The air intake is controlled by a cast iron opening/closing damper. The fuel door is a glass door with a black cast iron frame. The overall approximate size of this heater is 7' long x 3' wide x 6' height with a total heating surface of approximately 77 square ft. The bench is heated indirectly by heat tranfer through masonry and ceramic material. The exterior finish is a combination of white hand-washed stucco and artistic Rakcu ceramic.
The MHA will hold this contest again next year, so be sure to take good high-resolution before, during, and after photos of your projects over the next several months. Other categories may be added. See the MHA yahoo chat list at http://finance.groups.yahoo.com/group/MHAmembers or on the MHA website at www.mha-net.org to see all of the entries.
Suggestions for other contests are welcomed - please contact Marge Padgitt a margepadgitt@comcast.net if you have any ideas.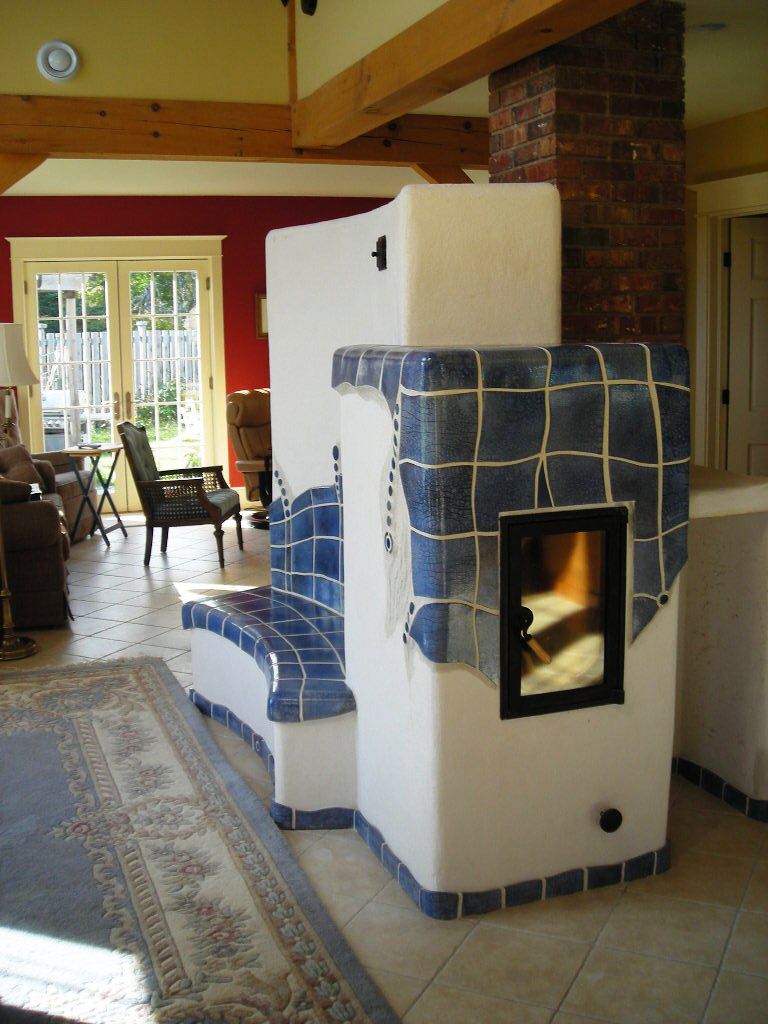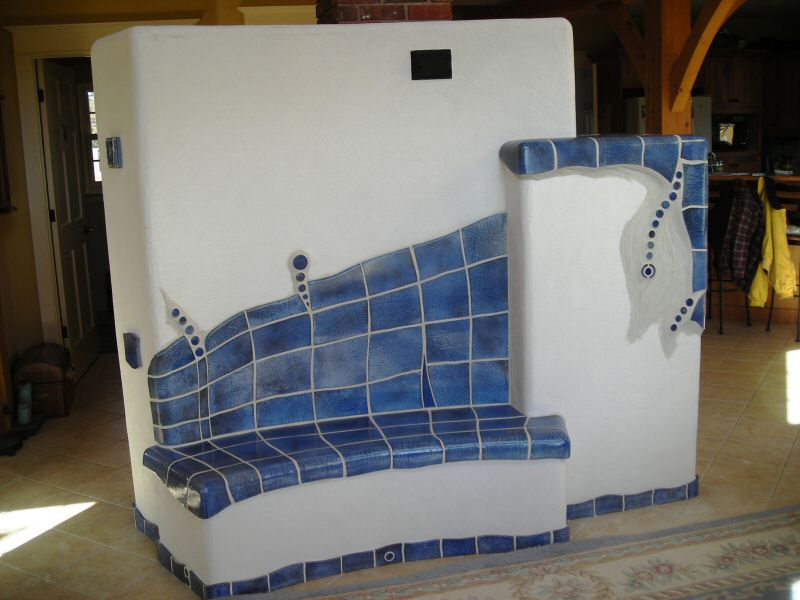 First place winner by Kiesling Construction.

Second place winner by Alex Chernov
high resolution version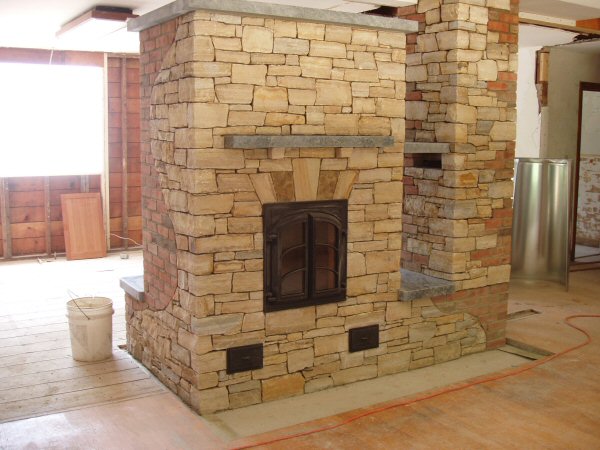 Third place winner by Steve Bushway
high resolution version
This page was updated on June 3, 2008
This page was created on June 23, 2008